Really? Why does this need to be a tutorial? Sadly it does, and thats probably why you are here reading this. So hopefully this will help you out and you'll have one less frustration.
First we'll browse to their site:
http://dell.com
In the search box type in "chat"


Select the middle button "Chat Now>"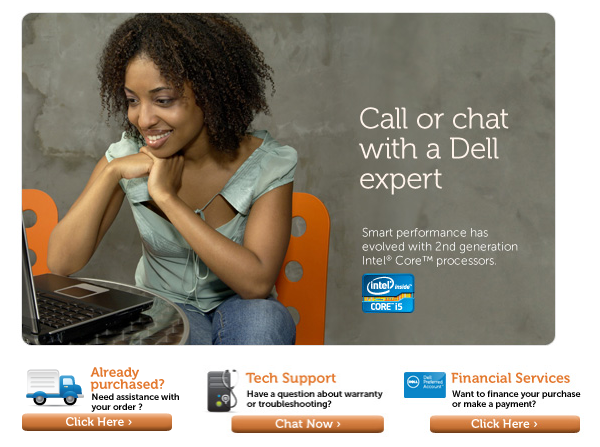 Enter in your Service Tag Number and select "Submit"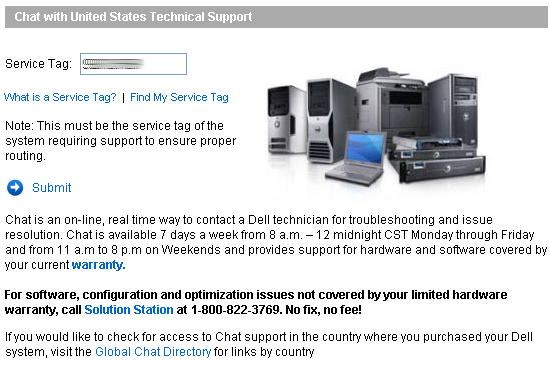 View the "All chat reps are busy" page — this is what I think of as "We don't really want to talk to EVERYONE so we'll try and weed some of these people out"…page.


DO NOT click "No, I would like to try my chat request again." — You will NEVER get through. I originally did this for 48 hours and never got through.
Select "Yes, I would like to send an e-mail for assistance with my issue."
Oh, look — we are serious about talking to you. All of a sudden we've got Dell reps that are available!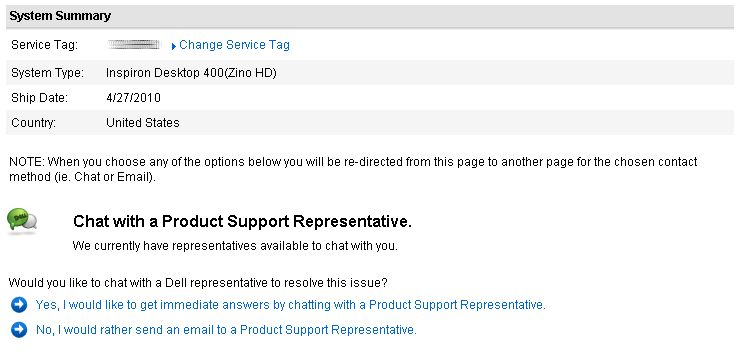 Select "Yes, I would like to get immediate answers by chatting with a Product Support Representative."
Fill in your information and click "Continue".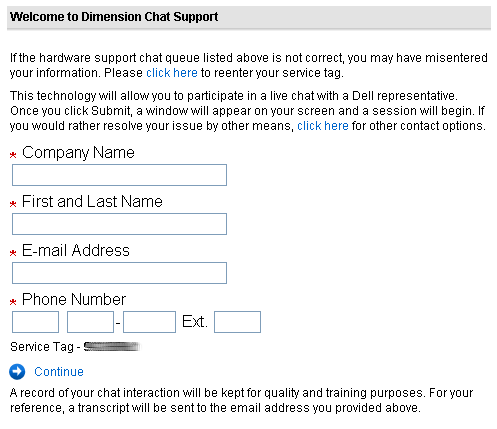 In my experience contacting Dell via this method I have gotten through about 6 of 6 times. Enjoy your chat with someone who probably knows less than you do about computers.